According to Groundswell: winning in a world transformed by social technologies by Charlene Li & Josh Bernoff, companies must understand once they connect with the groundswell on Twitter "people will expect you to listen and respond, not just broadcast" (Li & Bernoff, 2011). Below explains how to use Twitter. Companies must be prepared to respond to the expectations of their customers; using the five primary groundswell objectives with Twitter can help. Here is how to use the objectives with Twitter:
Listening to Twitter – For companies using Twitter, listening is essential. Listening to Twitter involves identifying trends and influential people tweeting about the brand or company. After looking at the Twitter profile for my work, Telus World of Science, it is clear to me that they have someone responsible for monitoring trends by listening to the groundswell. Often throughout the day Telus World of Science is retweeting their followers.
Talking to Twitter – Your firm can't be talking about just anything, this part must be done well in order to gain followers and their interest. Come up with tweets that will grab the attention of readers and that might get repeated by others. While Telus World of Science isn't getting loads of retweets, they are getting some, which means they are posting something worth repeating.
Energizing with Twitter – In order to energize the groundswell you must respond to fans; this means retweeting their posts as well as giving them valuable information to retweet. Telus World of Science uses Twitter on a daily basis to retweet followers who have visited our facility. Many of the retweets we receive are involved with exciting exhibitions, full dome shows, and IMAX films that we offer at our facility.
Supporting with Twitter – People expect you to respond to their questions or issues on Twitter. Even if you are not responding to the groundswell, that does not stop people from tweeting about your business. Supporting the groundswell can be done by responding to their questions and helping them solve their issues.
Embracing with Twitter – The most challenging of the five primary objectives, for firms the challenge with Twitter is that they must gather a following and communicate to the groundswell within 140 characters. At Telus World of Science the marketing team has this covered. Today when I was working I noticed one of our marketing team members taking pictures in our K'NEX exhibition, and look at what I saw when I check out our Twitter page this evening.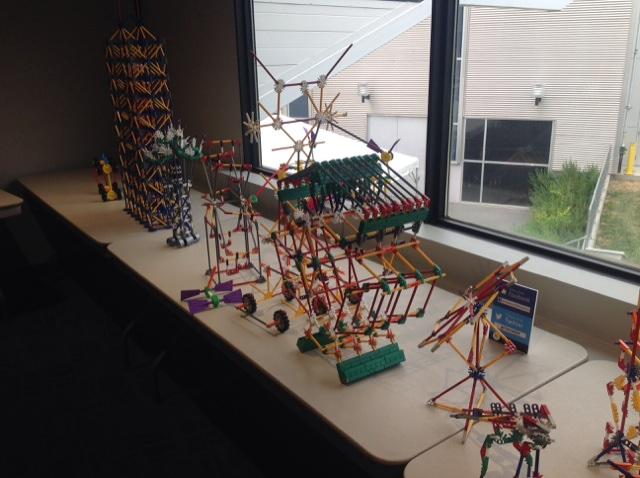 "A busy day for building in the KNEX exhibit. Check out some of the creations"
Source: Telus World of Science Edmonton @TWoSEdm (2014). Retrieved from: https://twitter.com/TWoSEdm/media
References
Li, C., & Bernoff, J. (2011). Groundswell: winning in a world transformed by social technologies. Boston: Harvard Business Review Press.
Telus World of Science Edmonton @TWoSEdm (2014). Retrieved from: https://twitter.com/TWoSEdm/media